The King's School Canterbury in Shenzhen
The King's School, Canterbury, Shenzhen International, is being designed as a world class K12 School to deliver an all-round education from early years right through to entrance to the top international universities. The school will be an example of the best of its type, a modern school in a modern city, but built on strong historical, educational roots. The location of the site is excellent and possesses a superb background of tree-lined hills.
Shenzhen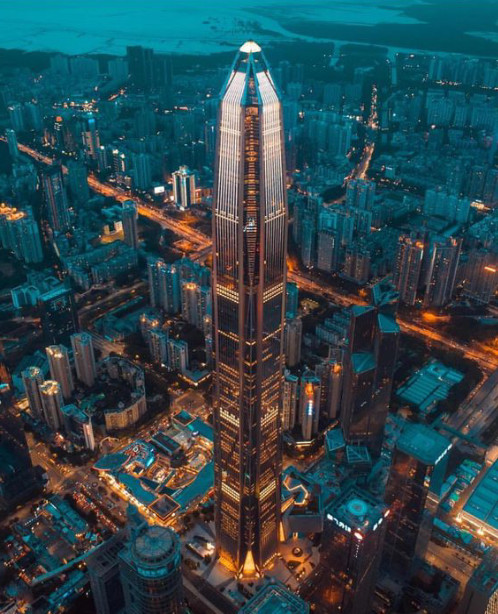 The Guangzhou-Shenzhen-Hong Kong high-speed trains have started to operate in November 2018, it now only takes 14 minutes to travel from Hong Kong to Shenzhen. Moreover, there are two international airports, the Hong Kong International Airport and Shenzhen Bao'an International Airport, both within one-hour's drive.
Though land is extremely expensive, Shenzhen is a relatively cheap place to live for the foreigner (much cheaper than nearby Hong Kong). It is clean and efficient; there are plenty of things to do. There is a large, and growing, ex-pat population.
The design of the whole school accommodates a divisional breakdown as below:
Kindergarten/Pre-Prep (ages 2-6)
Junior School (ages 6-9)
Lower School (ages 9-12)
Upper School (ages 12-15)
Senior School (ages 15-18)
The Nursery and Kindergarten, known as the Pre-Prep School, is a bilingual school and is targeted to open in September 2019 in bespoke accommodation. All classrooms will have safe indoor and outdoor areas both for play and for educational activity. The Pre-Prep will have its own International Head (reporting to the Principal) who will be supported by a Chinese Deputy. Classes will have at least two teachers: one international and one Chinese.
The rest of the School (covering ages 6-18) is scheduled to open in September 2020. Teaching & learning will take place in state-of-the-art spaces comprising a mixture of traditional classrooms and exciting breakout research or maker-spaces. Teaching groups will be a maximum of 22 for the younger years, but smaller for the more specialist education required at the highest level.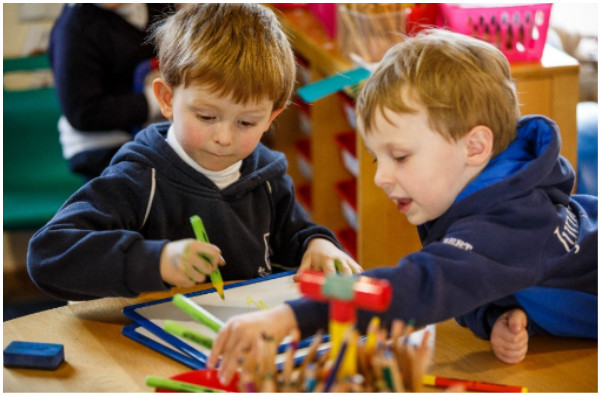 The curriculum will specialise in an all-round STEAM education with Science, Technology and the Arts (visual art, music, drama, dance, etc.) in equal measure. Robotics, space and the environment will feature heavily as we look to recognise the strengths of modern day Shenzhen. The main rooftop library and the Senior School Study Centre will be a wonderful attraction that will draw people to the School, making research an enjoyable activity. There will be extensive indoor sporting and performing facilities, and an outside running track. Sport, music and drama will feature strongly in the life of our students. The stunning site has helped to inform the design and we expect that the grounds will form part of the overall learning experience. The intention is also to make full use of the wonderful external setting both within the curriculum and outside.
Although this is a large school, it will also benefit from being very much a community. This will be achieved by providing top quality boarding facilities for 300 boys and girls and a substantial number of staff apartments on site.
The teaching staff will be a mixture of international and local Chinese.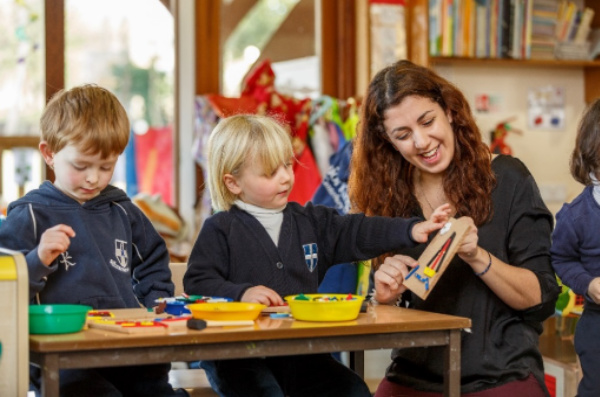 Class Teachers of Pre-Prep School
JOB PURPOSE
To take primary responsibility for the academic, social and welfare needs of all children within the class, ensuring that parents are kept fully informed of their child's progress. Our Pre-Prep School will serve children aged from 2 to 6.
RESPONSIBLE TO:
The Head of Pre-Prep for teaching allocated classes to achieve curriculum objectives consistent with the abilities of the children.
TEAM RESPONSIBILITIES:
Staff Meetings, Department meetings, review procedures and strategies when appropriate.
Key Tasks and Responsibilities:
Prepare children for kindergarten by introducing concepts they will explore further in kindergarten and elementary school
Work with children in groups or one on one, depending on the needs of children and the subject matter
Plan and carry out a curriculum that targets different areas of child development, such as language, motor, and social skills
Organize activities so children can learn about the world, explore interests, and develop talents
Develop schedules and routines to ensure children have enough physical activity, rest, and playtime
Ensure children learn from playing, problem solving, questioning, and experimenting. Preschool teachers use play and other instructional techniques to teach children about the world
Take responsibility for the implementation of and compliance with policies and procedures relating to safeguarding, health, safety, security, confidentiality and data protection, reporting all concerns to an appropriate person
Provide Termly or Half-Termly and Weekly / Daily planning of lessons to meet the needs of the children
Monitor behaviour, relationships and social development of the children in the class
Maintain regular communication with the parents using the parent portal and email
Become informed about and encourage all aspects of each child's school life: moral, spiritual, physical, academic, artistic, musical, sporting and leisure pursuits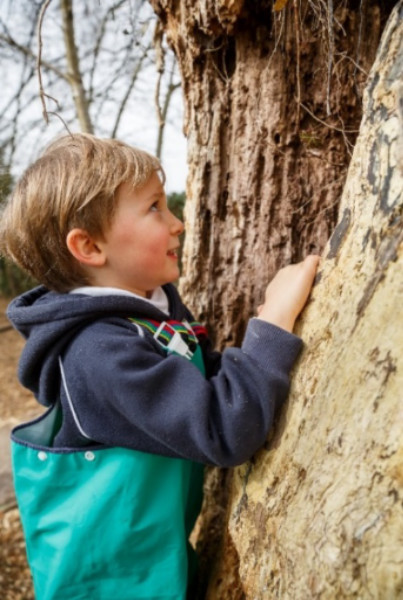 Maintain a tidy, safe and stimulating classroom environment with changing displays of children's work, where resources can be accessed appropriately by all children
Plan appropriately to meet the needs of all children, demonstrating a thorough knowledge of the EYFS requirements
Keep appropriate and efficient records, integrating formative and summative assessment into weekly and termly planning
Completing half termly tracking assessments and teacher assessments in line with procedures
Establish professional and effective communication with parents, reporting to them formally and informally on the development, progress and attainment of children
Discharge the required administrative and supervisory duties efficiently, upholding the policy of the school as laid down in the Staff Handbook and Teaching Standards
Maintain an orderly and productive learning environment by employing good classroom techniques, resources and management skills in line with Pre-Prep procedures
Maintain good order and discipline amongst children, in accordance with the Pre-Prep behaviour procedures
Communicate with the SENCO over any children with specific learning needs
To follow the requirements of the Equality of Opportunity Policy of the School to ensure an environment that is free from prejudice and anti-discriminatory in all aspects
To research and summarise new developments in Early Years teaching
Routine, daily tasks involve:
Certain daily duties of supervision as directed by the Head of Pre-Prep
Assistance with the After-School Club (shared responsibility on rota)
Lunchtime supervision at table
Additional responsibilities
Coordinator for at least one curriculum area as agreed with the Head of Pre-Prep
Maintain positive links and effectively promote the facility within the local and wider community.
Support the Registrar by effectively communicating information to prospective families to the School and to provide guidance, support and reassurance
Meet and assess prospective children
Represent and positively promote the School at local events as required
QUALIFICATIONS:
Bachelor's Degree in Early Childhood Education or related field required
Teaching qualification/QTS
Recent and relevant professional development / training
Recent experience of teaching EYFs and/or Key Stage 1 children
Outstanding practitioner
Track record of, and genuine belief in, the importance of the parent/ carer and community in children's education
Experience of developing community and children involvement in schools
Applications and Procedures
a factual Curriculum Vitae (with past employment in chronological order starting with present position and qualifications). It should cover at least three aspects: 1) Personal Details; 2) Qualifications; 3) Experience
a covering letter addressed to Mr John Astbury in which the candidate should explain why this post is suitable at this time in terms of her/his career, and his/her approach to teaching and learning
The School is committed to safeguarding and promoting the welfare of children. All applicants must be willing to undergo child protection screening including checks with past employers and criminal records.
December 2018
Please see our Candidate Terms and Conditions for Online Advertising Services and our Privacy Policy for Online Advertising Services, which govern our relationship with all candidates seeking to use our online services.