Work In Colombia at the Montessori British School and discover a magical culture in a unique setting for an experience of a life-time.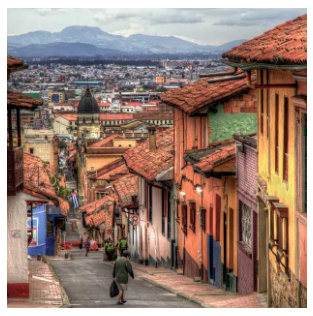 Teachers required in all areas: Preschool, Elementary, Middle and High School
Physics Teachers required for August 2019
Working at the Montessori British School provides the opportunity to grow and learn while having the satisfaction of helping others.
The Montessori curriculum is aimed at an education for life that creates enrichment while I grow into a "new" me.
Every classroom has a different theme and design, allowing for a unique learning experience.
Engage with different perspectives and new ways of understanding life.
The school's central location enables you to enjoy an active lifestyle when your working-day finishes.
The school offers diverse athletic opportunities. Be part of a sports team or participate in group activities in our in-house gym.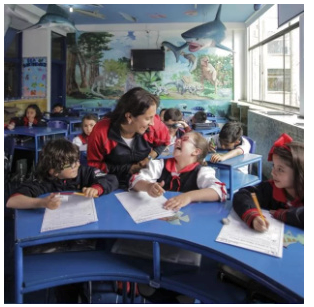 Colombia is a biodiverse and multicultural country which gives you the opportunity to experience new challenges and adventures every day.
The School's dining hall offers teachers healthy and varied foods.
You will have the opportunity to learn Spanish which is the 3rd most spoken language in the world. Spanish classes are offered by the school and immersing yourself in the community will allow you to learn Spanish quickly.
At Montessori, teachers have the opportunity to learn any of the languages taught, including Mandarin and French.
The Montessori students embrace our educational values which allow for engaging, creative and intellectual lessons.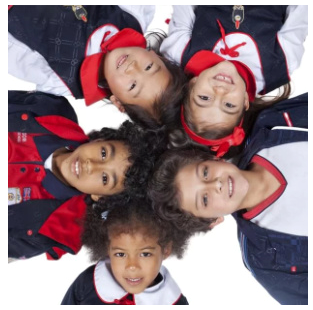 The school has a strong academic and administrative team which support teachers in the development and implementation of academic curriculum. Additionally the human-resources department safeguard teachers well-being and provide personal support where required.
International hires are guided and supported through your visa application and the process of finding accommodation in Colombia.
Salaries are competitive and promptly paid. Living costs are low which is why our teachers enjoy an excellent quality of life.
Apply today with an up to date CV.
Please see our Candidate Terms and Conditions for Online Advertising Services and our Privacy Policy for Online Advertising Services, which govern our relationship with all candidates seeking to use our online services.