There's a saying in China that goes: "Up there is heaven, down here are Hangzhou and Suzhou." Hangzhou is located on the coast of Eastern China and is the capital of Zhejiang province. It is a cultural, economic, and educational hub.
It is also one of the most famous tourist cities, thanks to West Lake, one of China's most famous natural landmarks.
During the Yuan dynasty it was called the most beautiful and luxurious city in the world by a famous Italian traveler Marco Polo. Having a long history of 2200 years, Hangzhou is one of seven ancient cities in China.
The city is not just famous for its beauty. The food here is simply incredible. Restaurants like The Grandma's and Green Tea give diners a wonderful taste of Zhejiang province, which is characterized as fresh and a little bit sweet.
City Stats
Population: 8 million
Public Transportation: 2 major train stations, 1 international airport, 2 subway lines, hundreds of bus routes & taxis
Language: Mandarin, local dialects
Climate: Subtropical, with four distinct seasons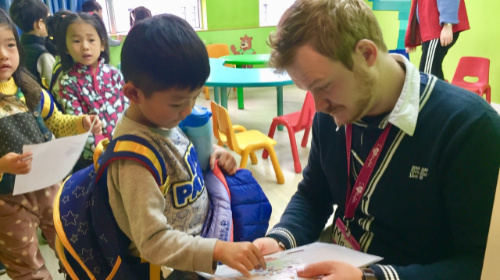 What makes Hangzhou EF unique?
•Considered one of the safest and cleanest cities in China
•Considered a major transit hub of China—teachers can go anywhere quickly and on the cheap from here
•West Lake, the key feature of the city is massive and adds lots of green splendor to the landscape. To admire the beauty of West Lake, visitors can leisurely bike, jog or walk along the paths that circumnavigate the lake
•There are a number of small mountains that surround the city, making Hangzhou a great place for people who love to hike. Tucked out-of-sight are many ancient temples and pagodas that are open to visitors
•Every year, people line up along the river that runs through the city to see a tidal bore, which often occurs in the fall
•Shanghai is only 1 hour away by bullet train
Hangzhou EF Stats
EF Hangzhou Flagship opened in 2001
8 EF schools
Schools are accessible by subway or bus
Close-knit group of local and international teachers
Useful Links
7 best restaurants in Hangzhou - http://cnn.it/1thHEpf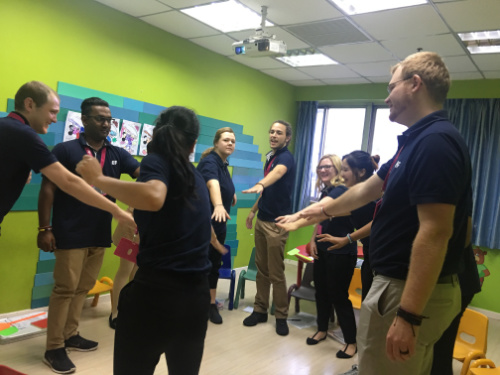 Benefits
- Competitive salary package featuring housing allowance, performance bonuses, and flight & visa reimbursements.
- Comprehensive medical insurance
- Airport pickup + year round logistics support
- Assistance in setting up and a Chinese bank account
- Assistance in finding and securing accommodation
- Fully paid 2-week training & onboarding
- Subsidized 120-hour online TEFL course
- Weekly training seminars
- Weekly Mandarin classes
- Career ladder with ample opportunity for career progression
- Opportunity to take on extra-curricular courses including the Cambridge CELTp
- CEFR syllabus + classroom materials
- Offices equipped with computers
- Lesson plan guidelines
- Modern & spacious classrooms featuring interactive whiteboards
- Quarterly teambuilding events
- Monthly EF community events
- The chance to be a part of a fun, dynamic and international working environmen
Testimonial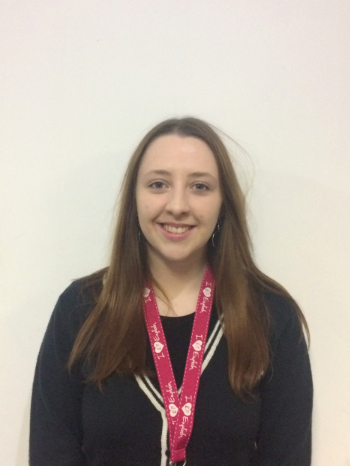 My name is Jessica, and I'm from the UK. Alongside studying my Bachelor degree at Lancaster University, I participated in a 3-week cultural exchange in Malaysia. This involved teaching English at a Summer Camp in a rural part outside the city. After completion, I underwent a TEFL qualification to enable me to teach English in another part of Asia. After completing my Masters degree at Newcastle University, I wanted to build up my confidence and self-awareness through teaching English as a Foreign Language.
Hangzhou seemed like the right choice for me. I am very familiar with city life, but this city cannot be compared to anything I've seen before. The mixture of contemporary buildings as well as traditional architecture made it particularly attractive. Travelling around the city is also very simple, as well as travelling to different parts of the country in order to meet new people and learn new things. I have definitely made the most of my teaching journey so far, and it has been an unforgettable experience. Working for Education First has been challenging yet rewarding in so many ways; it has not only allowed me to learn and grow individually, but my students have followed and grown alongside me.