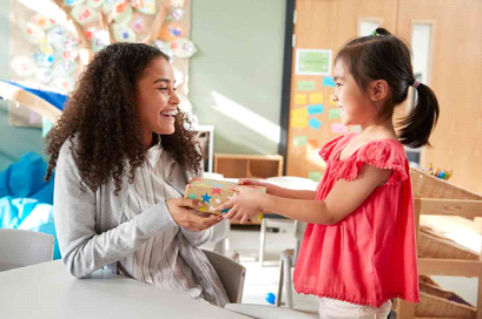 Overview
• Monthly salary: 19,000-35,000RMB ($2700-5000; £2200-4100; €2403-4400) – according to experience and qualifications
• Accommodation provided
• Locations all over Beijing
• Paid Chinese public holidays + up to 5 week's fully paid holiday
• 8000RMB flight reimbursement ($1133; £937; 1012)
• Free breakfast and lunch
• 12 month contract (renewable)
• Mon-Friday, evenings and weekends free
• Working visa provided
• No experience required
If you love children, teaching in a kindergarten is one of the most rewarding and enjoyable ESL positions in China. Your lessons will include playing games, singing songs, telling stories or drawing pictures - the rest of the day is spent playing with the children and assisting them with their daily activities such as crafts, dancing and exercise.
You will take care of the children along with two Chinese teachers, giving the children an immersive English environment and helping the other teachers to organise the students during their other lessons. These teachers will also assist you with classroom management during your classes.
As your lessons will focus on learning through play, the children will soon learn to eagerly anticipate their English classes. Kindergarten children are very affectionate and openly adore their English teachers – expect to be greeted each morning with hugs and smiles.
More so than with other age groups, you will be able to see your valuable contribution to your students' development. Across the course of the year, you will see enormous improvements not only in your students' English, but also in their social skills, their ability to think independently, and their understanding of the world around them.
About Beijing - China's Capital City
A modern global megacity with three millennia of rich history, Beijing is both one of the oldest cities in the world and one of the world's leading centres for education, culture, innovation and technology.
Renowned for its opulent palaces, temples, parks, gardens and tombs, Beijing contains seven UNESCO World Heritage Sites; most notably the Great Wall of China and the grand Forbidden City complex - the imperial palace during the Ming and Qing dynasties.
With a vibrant city centre, Beijing is delivers all the benefits of living in a big city: experience Sanlitun's bar scene, taste authentic Chinese cuisine, scout street markets for hidden treasures, or shop for high-end brands in the largest mall in Asia. And yet - encircled by mountains capped by the meandering Great Wall of China - Beijing is perfectly poised to appreciate China's natural wonders: view cherry blossom blooming on the hillsides in spring, and watch autumn leaves turn red in Beijing's many national parks.
Requirements:
• Have an undergraduate degree (all subjects and classifications welcome)
• Have, or be willing to obtain, a 120 hour online TEFL certificate
• Have a clean criminal record