Vietnam has a strong focus on education within the country, performing well on education rankings and consistently outperforming neighbouring nations. 6% of the country's GDP is spent on education, which is higher than many others around the world, and international schools are constantly on the lookout for the new and exciting teaching talent to join their ranks. In particular, Vietnam is popular with those looking to teach English abroad due to the cheap cost of living and travel opportunities, which we discuss more later.
If you are thinking of applying for teaching roles in Vietnam, below we explain more about the potential English teacher salaries in Vietnam and the many other features and benefits that come with working there.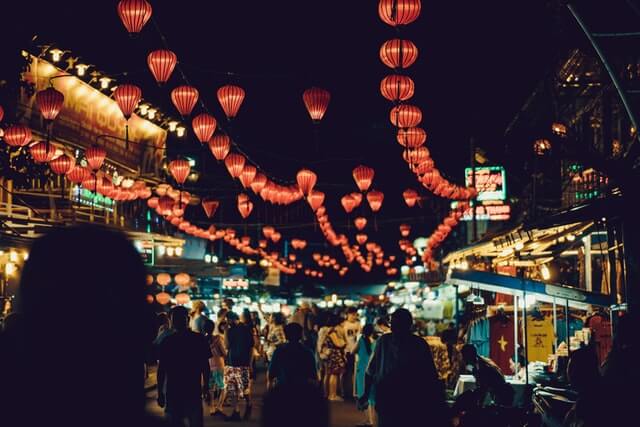 Salary and potential earnings
The average teacher salary in Vietnam is approximately £14,700, or 417 Million Vietnamese Dong.
See the table below to get an idea of how a general English teacher in Vietnam salary compares to other popular regions for foreign teachers around the world. The salary range available in Vietnam may be low compared to some of the higher paying middle-eastern locations, but it is complemented by a low tax rate (the figure in the table would fall into the 5% bracket) which we also discuss more later.
| | Annual Salary |
| --- | --- |
| Vietnam | 417 million VND /£14,700 |
| Thailand | 31,200K / £28,750 |
| Singapore | S$57,868/approx. £32,900 |
| Abu Dhabi | 137,137 AED/ £30,000 |
| Dubai | 97,861 AED/ £21,500 |
| UK | £26,000 |
Please bear in mind that these represent the average salary in Vietnamese public schools and will vary depending on the school, role, subject and the experience you have to offer.
Teacher salary per education level
There are a range of teaching opportunities available at all levels of education in Vietnam, which you can see in some further approximate salary rates below:
Universities: £1,500 to £2,000 per month
Private tutoring: £50 to £100 per hour
Private language schools: £1,000 to £2,000 per month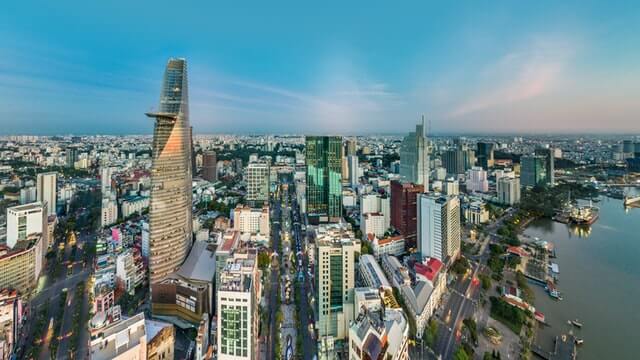 Tax system in Vietnam
To understand the taxation rules for foreign workers in Vietnam, you should first be aware of the residency rules:
You will be considered a tax resident if you:
Have been living in Vietnam for at least 183 days during the calendar year, or for 12 months consecutively after arrival.
Own a permanent place of residence in Vietnam. This is classed as a property registered as a place of permanent residence, or a leased house, guest house, hotel room etc. for at least 183 days of a calendar year. You must also be able to show a certificate of tax residency for your native country.
Vietnamese tax rates
In terms of actual tax rates, you should expect to pay the following from your Vietnam teacher salary:
| Monthly Income (VND) | Tax rate | Payable tax |
| --- | --- | --- |
| Up to 5,000, 000 | 5% | Income - 5% |
| 5,000,000 up to 10,000,000 | 10% | Income - 10% - 250,000 |
| 10,000,000 up to 18,000,000 | 15% | Income - 15% - 750,000 |
| 18,000,000 up to 32,000,000 | 20% | Income - 20% - 1,650,000 |
| 32,000,000 up to 52,000,000 | 25% | Income - 25% - 3,250,000 |
| 52,000,000 up to 80,000,000 | 30% | Income - 30% - 5,850,000 |
| Over 80,000,000 | 35% | Income - 35% - 9,850,000 |
If you do not meet the residency criteria set out above, you will have to pay a flat tax rate of 20%.
Insurance in Vietnam
While public healthcare is available in Vietnam, the standards in some hospitals may not be as high as those in some Western countries, particularly in rural regions, and taking out private insurance could be your best option.
Local insurance schemes will typically include things like dental, vision, outpatient or maternity cover. If you have pre-existing conditions this may cost a bit more, but you should be able to find a good deal to suit your needs and budget.
International insurance packages will keep you covered when you leave the country and return during school holidays. Understandably, this will cost a little bit more but offers access to the highest level of treatment available locally to you. This may be a better option if you are thinking of combining work with travel within the South East Asian region.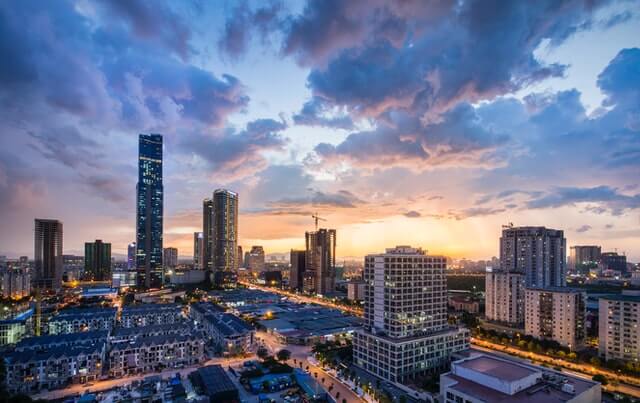 Banking for foreigners
International banks such as HSBC, Citibank and ANZ are present in Vietnam, making it easier to maintain an existing account if you are already set up with these institutions. Other popular banks in Vietnam include:
Vietcombank
ACB
VietinBank
BIDV
Eximbank
The school you are set to start work with may offer to set up a bank account on your behalf. This could save you a lot of time and effort, although, if you prefer to do this instead, simply tell your employer you will be setting up your own account.
Vietnamese teacher benefits
Working in Vietnam offers great career opportunities that you may not be able to enjoy anywhere else. One of the greatest benefits is the general low cost of living, which extends from rental costs, through to travel and food prices. Of course, everyone has different lifestyle needs, but cities like Ho Chi Minh (Saigon) are generally viewed as being more affordable than many similar sized cities around the world.
Vietnam is also perfectly positioned for anyone who wants to combine travel with their work. Whether you are taking on temporary roles that allows you to move from country-to-country, or you want to explore South East Asia during your time off work, Vietnam borders with Thailand, Cambodia and Laos, while also being a short distance away from Malaysia, Indonesia, the Philippines, Taiwan and China, making it easy to discover more about the continent as a whole.
Depending on the size of the school you work for, some of the benefits offered by schools in Vietnam could include:
Subsidised accommodation either on or offsite
Travel costs for some international flights
Health insurance packages
Free places for children in the school
Pension contributions
Bonuses and performance-based incentives
Another reason teachers head to Vietnam is to further their careers, with international schools potentially setting up new job opportunities they may not get elsewhere. For example, Nord Anglia Education schools are present in the country, and their links with the Juilliard School and the Massachusetts Institute and King's College London enable employees to work towards their Executive Master's in International Education.