We are looking for motivated, passionate and enthusiastic fluent level English teachers to teach small classes of young children (maximum: 6 students).
Good class management skills;

Patient, friendly, positive and passionate about education;

5-day work; no overtime work;

Flexible hours for part-time jobs (HK ID holders).

Benefits
We provide an attractive compensation scheme including welcome bonus, weekend bonus, medical and holidays.
We are happy to sponsor and organise working visas for full-time teachers with (at least) a bachelor's degree and an accredited TEFL qualification.
Your initial contract will be for a year but we are delighted when our teachers stay on (which most of them do) for a second year or more.
Salary 20-25,000 HKD/month.
We provide initial training, ongoing support, career progression, and delightful students!
Requirements
If you don't already have experience or a TEFL qualification, there are several reputable organisations that provide online TEFL courses acceptable to the HK Immigration Department for working visa purposes. You can earn a certificate within about a month if you have the desire and aptitude. A CELTA or Trinity Cert TESOL are more expensive but can be a worthwhile investment as they are recognised and accepted more widely. However, an online or hybrid (online and in-class) qualification is sufficient for us and for obtaining an HK working visa (which we will organise and pay for).
For Jolly Kingdom, teaching experience is less important than aptitude. All our new teachers receive training before running their own classes. If you can demonstrate an interest in and enthusiasm for teaching children (through voluntary work for example) have the required qualifications, and want to spend a year or more in Hong Kong, we'd love to hear from you.
Jolly Kingdom has a great reputation in Hong Kong, not just for what we teach, but, more importantly, how we teach. Working as a TEFL teacher with Jolly Kingdom is not one long paid holiday. Of course there's room to experience and enjoy this wonderful place, but we are committed, caring, passionate and professional teachers first. If you're of the same mind-set, we want you to join us.
How to Apply
Please forward your CV.
If you have any questions, drop me a line. But I'll tell you loads at our interview anyway - which will be more of an informal chat than a grilling - so please don't be hesitant to apply.
Applicants who are not in Hong Kong can be interviewed via Skype, so they can secure their job and visa before they travel.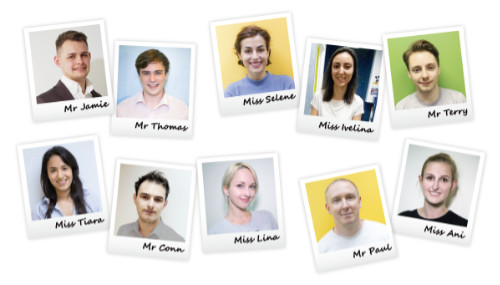 Jolly Kingdom English Learning Centre
Jolly Kingdom is a vibrant, successful and jolly place to work and learn. Jolly Kingdom is a well-established and respected, professional English language training centre. With over 50 branches across Hong Kong, we teach English through our systematic phonics, grammar and creative writing programmes to students from Kindergarten to Primary (age: 3 – 12). We also have classes for very young children, accompanied by a parent, where they have fun with English through play and songs. Our goal is to equip students with a strong foundation in reading, writing, speaking and listening. We teach in a pleasant and joyful way so that kids will learn with fun. With small classes (max 6 students) you can have a real impact on every student. Check out www.jollykingdom.com for more information on our programmes.
Parents and students Parents and students Parents and students Parents and students Parents and students
We have centres on Hong Kong Island, in Kowloon and the New Territories. All our locations are listed on our website (be sure to click on the Kowloon and New Territories tabs, not just the Hong Kong tab). The website is in English and Chinese. Our centres range from brand new centres with one teacher to our long-established centres which have over a dozen teachers. We are opening new centres as I write. New centres grow quite rapidly to employ several full-time teachers and admin staff. Each centre has a close-knit group of friendly staff.
If you've read this far, we hope you're still interested! If you're ready for an exciting adventure in Hong Kong and have the passion to pass on your English skills to young children, please send your cv.
All information provided by applicants will be used only for recruitment purposes and will be used strictly in accordance with our personal data policies, a copy of which may be obtained upon request. Unless otherwise instructed, applicants may be considered for other suitable positions within our company. The personal data of unsuccessful applicants may be retained for a maximum of two years from the date of the job application or may be retained for a longer period if there is a subsisting reason that obliges us to do so, after which the personal data will be destroyed.