If you've got a TEFL interview coming up, firstly, congratulations! A TEFL career can be extremely rewarding and will open up a lot of opportunities for you. TEFL interviews can be understandably stressful, but we've collated all the expertise from recruiters here at Teaching Abroad Direct who do this every day so you can get some insights for your next interview.
4 Examples of TEFL Interview Questions
The following are 4 common examples of questions you might be asked in your TEFL interview
Tell me more about your teaching experience
This is one of the more common TEFL interview questions and an opener that will allow the interviewer to understand more about your background. If you haven't taught before talk about any relevant experiences you may have had in other jobs. You may have volunteered in educational settings, or been a regular speaker in-front of groups of people. If the job you are applying for is to teach children then also speak about how your TEFL course covered that too. The key is to ensure it is relevant to the skills required by the TEFL job.
Why do you want to teach in another country?
Prospective employers want to ensure they are employing people who are comfortable working abroad and being away from (extended) family and friends. Talk about your love of experiencing new cultures and places you have travelled to and how you are keen to use your teaching skills to help others learn. If you have taught abroad before then be sure to mention this, but if not, focus on the above and what you have taken away from your TEFL course.
What do you know about (country)?
You should have done your research on the country you want to work in and this question allows you to show your knowledge. The employer wants to know you are keen to work there and are aware of any major cultural differences that may otherwise come as a shock. Avoid making personal statements about the political or religious state of the country as this could go against you. Focus on the particulars of this country and why they interest you, the more you know about the culture, the more respect you will show for their country too.
Do you have anything you'd like to ask us?
It's important to have a few questions to ask at the end to show your keenness for the role and to ensure it's the right fit for you. Ask more specifics about the role, such as the size of class, age and level of the children's ability. If it hasn't been covered already you can also ask for more details about the package on offer, such as length of contract, holidays, salary and anything else that you need to know to feel comfortable you are happy to proceed if offered the job.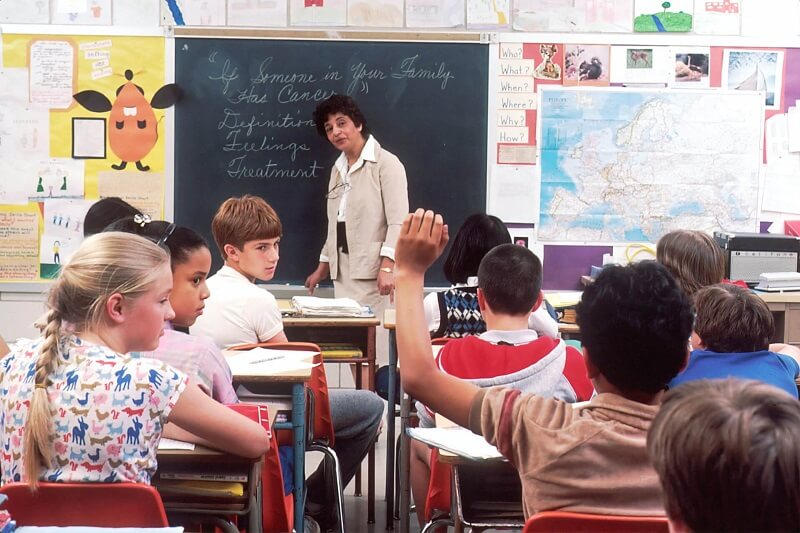 3 Unusual TEFL Interview Questions
Not all interviews will involve answering standard TEFL interview questions. Some employers like to pose 'challenging' questions to see how you respond and to learn more about your personality.
How do you handle stress?
Teaching can be a stressful job and employers will want to know how you will deal with the various challenges that come with teaching. If you have taught before, speak about real examples and how you coped. For new teachers, you can also speak about how you dealt with stress in other situations outside of the classroom, experience in a busy office for example still counts towards this, or perhaps you've done child-minding in your spare time.
What was the last educational blog or website you read?
This gives the interviewer an idea of how current you are with the world of education. They want to know you are keeping pace with new developments and current topics in the industry. If this is something you do naturally, then this will be easy to answer. If not, be sure to do some reading before you go in so you have examples to offer. Some sites you should consider looking at are:
Give an example of when you accomplished something as a team?
Teaching is not a purely solo profession. You work alongside staff members and senior management and sometimes teaching assistants. Understanding how to work in a team is also a helpful skill to pass onto your pupils. Offer real-world examples relevant to teaching, explaining the challenge, how it was solved and the outcome. If you do not have teaching experience, use examples of when you have worked in a team in any environment, this can be group projects at university, or tackling tricky customers at a part-time job for example.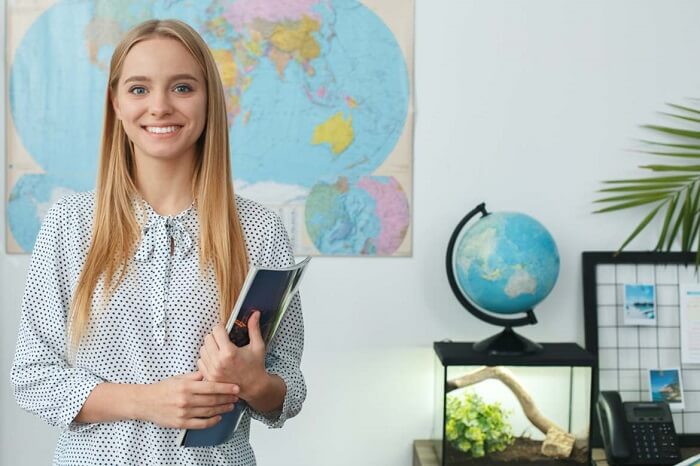 TEFL Interview Questions You Should Ask Employers
Not only do your employers want you to show eagerness for the job, but asking questions also ensures it is the right fit for you. Use questions like:
How long is the contract?
This may already be stated in the job description, but there may be more caveats involved that only come to light when asked. You can also ask if there may be opportunity for extension after the contract has ended showing eagerness to stay with one school and in one country.
Is the curriculum structured or does it allow for creativity?
It's important to know how the curriculum works and how you will have to structure your days. You can also ask about available resources and using your own if needed.
Do you offer any training?
You want to continue developing as a teacher and it's good to know if the school will help with this in an ongoing capacity. It's good to show plans for your own progression and enquiring about this is only showing that you want to be the best teacher you can be.
Quick TEFL interview preparation tips
If you've got a TEFL interview coming up, don't panic, you're preparing a lot by reading content like this. We recommend the following quick tips to help you out further:
Do your research to learn about the country, school and job you are applying for.
Don't be afraid to talk about yourself and your skills – avoid bragging, but state why you are right for the role.
Smile, be polite and retain eye contact throughout, this can mean a quick glance into the camera lens on video calls.
Present yourself in a professional manner because first impressions last.
Speak slowly and clearly and try not to rush answers to ensure you are understood, as English may not be the interviewer's first language.