With 39 countries in mainland Europe, there are plenty of job opportunities for teachers no matter what stage of your career you are at. You'll find thousands of schools, universities and language centres spread across the continent, and with the teaching salary in Europe at a good standard, it could be the start of an exciting new chapter in your work and personal life. Our teaching in Europe guide covers the basics to help you get started.
Contents:
How to teach abroad in Europe
Public schools: Many teachers apply directly for public school positions, while others pursue cultural exchange initiatives that are being run by the local government. This may be the case for countries that want to improve English language education, with accommodation and other benefits also sometimes included as part of the package. There are generally good opportunities available in countries such as Austria, Latvia, Slovakia, Estonia and Hungary.
Language schools: Private language schools are another good option, with plenty located in each individual European country. These are typically for evening classes to help people improve their English language skills. Student age ranges can vary from children through to adults, with classes on weekends, afternoons and after work. It's important to note that language schools' teaching patterns can require you to be quite flexible.
International schools: Many Europeans can speak English to a certain level as it is a popular second language taught in most schools. There are a wide variety of international schools across the continent too, which allows students to go on to succeed in their respective job roles on a global stage later in life. These tend to be located in city centres, teaching children from ex-pat families along with kids from the country itself, and with English the main or bilingual language in these types of schools can be a good start point for TEFL teachers looking for jobs abroad.
Teaching English as a Foreign Language (TEFL): There are many TEFL and teaching programs available in Europe. TEFL courses can be done online beforehand or completed as part of a job role in Europe, depending on the school and country you apply to work in. These combination roles are a great way to become qualified and experience working life abroad.
Private tutoring: Some European countries can be expensive to live in, and private tutoring is a good way to top up your teacher salary in Europe. The rate you can charge will depend on experience, but you should be able to advertise locally and find some parents looking for private tutoring for their children, your colleagues will likely be able to set you up with a network of tutees pretty quickly.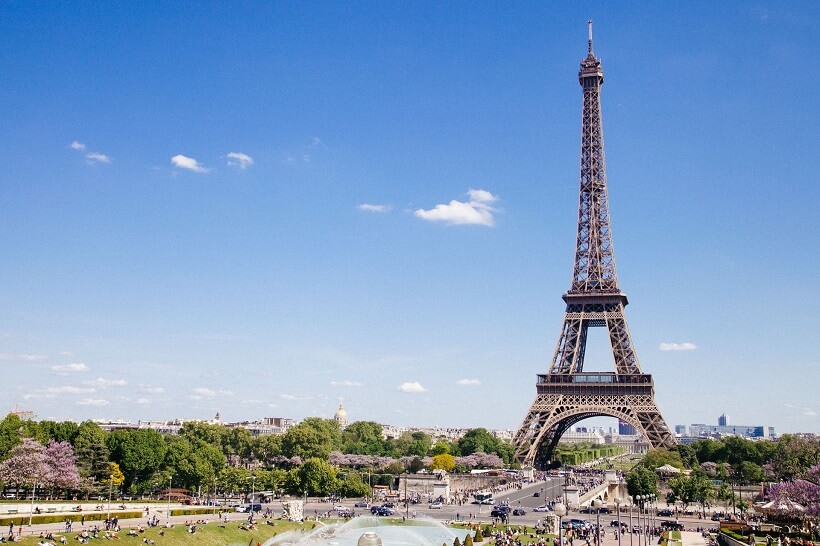 Teacher salary in Europe
In general, teachers' salaries in Europe are mostly well-paid and relative to the country's cost of living. Teachers who choose to work in secondary schools typically earn more than those who teach at a primary level. The following are some of the most popular teaching destinations in Europe and the average salaries teachers get paid.
France: £27,275 average salary
Paris and smaller cities around the country are where you'll likely find good quality jobs, with higher salaries found in the capital. You'll typically need a bachelor's degree and if planning on teaching English in France, a TEFL certification at minimum in addition to your degree.
Italy: £24,940 average salary
Major cities like Milan and Rome are the best destinations or in rural areas. The cost of living can be quite high, but it is a wonderful country to live and work in. TEFL certification will be expected if you are planning to teach English in Italy.
Spain: £26,780 average salary
Spain is also a popular choice with teachers, with plenty of options in big cities and smaller towns, especially in language schools. The teaching job market is competitive but being TEFL certified will definitely help for those looking to teach English, but a degree is not essential.
Austria: £28,355 average salary
Austria is a welcoming country to overseas workers and pays teachers a good average wage. For those looking to teach English there, you can even find work without TEFL certification (although preferred). In general, being a native speaker is a must to secure a job in a major city.
Czech Republic £17,710 average salary
The cost of living is low in the Czech Republic, with Prague being the best place to find work, and this is reflected in a lower salary, over half less compared to other European countries. Those teaching English in Czech Republic often teach in smaller towns and villages to immerse in the culture. Degrees are typically expected for teaching roles in the country.
Average teaching salary in every European country
| Country | Average Teaching Salary |
| --- | --- |
| Switzerland | £64,106.00 |
| Norway | £54,950.00 |
| Monaco | £52,610.00 |
| San Marino | £50,160.00 |
| Luxembourg | £39,975.00 |
| Liechtenstein | £39,100.00 |
| Germany | £39,025.00 |
| Finland | £37,160.00 |
| Iceland | £35,510.00 |
| Netherlands | £33,545.00 |
| Denmark | £33,500.00 |
| Sweden | £32,070.00 |
| Belgium | £31,205.00 |
| Malta | £29,950.00 |
| United Kingdom | £29,280.00 |
| Ireland | £28,615.00 |
| Austria | £28,355.00 |
| France | £27,275.00 |
| Spain | £26,780.00 |
| Italy | £24,940.00 |
| Slovakia | £24,000.00 |
| Slovenia | £21,750.00 |
| Croatia | £21,565.00 |
| Montenegro | £20,400.00 |
| Andorra | £20,225.00 |
| Czech Republic | £17,710.00 |
| Greece | £14,040.00 |
| Bosnia and Herzegovina | £12,935.00 |
| Serbia | £12,336.00 |
| Portugal | £11,270.00 |
| Russia | £10,800.00 |
| Estonia | £10,720.00 |
| Moldova | £9,860.00 |
| Hungary | £9,810.00 |
| Bulgaria | £8,580.00 |
| Belarus | £7,530.00 |
| Lithuania | £7,500.00 |
| Poland | £6,860.00 |
| Albania | £6,520.00 |
| Latvia | £6,210.00 |
| Macedonia | £5,810.00 |
| Ukraine | £5,765.00 |
| Romania | £3,720.00 |
Qualifications needed to teach in Europe
Teachers in Europe more often than not require a bachelor's degree to gain employment. For those looking to teach English as a foreign language, you will typically require a TEFL (or equivalent) qualification, such as our own Level 5 TEFL course.
The good news is that previous experience is not always a requirement for securing an entry-level teaching role, but will always help. For those teaching English, some schools will have confidence in your ability based on the skills and experience gained through the TEFL course alone, but be sure to check it is regulated and certified.
As well as qualifications, schools want to see you have a desire to work in the country and embrace the culture. European culture differs across each and every border so it's worth doing your research before your interview.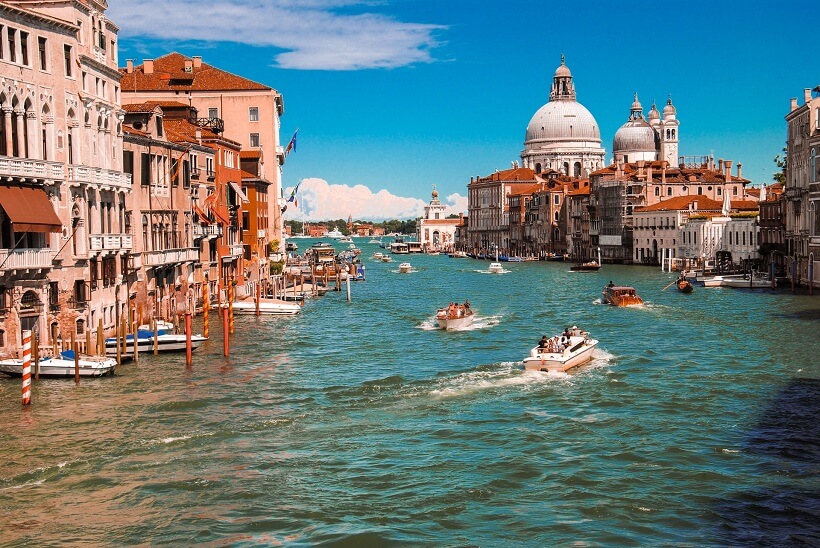 Visas for teaching in Europe
Requirements for work visas differ depending on the location. Every country has their own rules so if the school is not organising the visa you must do your own research before applying. Costs will also vary quite a bit, so read up about the price of obtaining and renewing a visa if the employer is not footing the bill.
Tourist visas could be an option for short-term work in countries like Spain and Italy – although for long-term roles a full work visa is the better option. Many schools sponsor work visas, which is common practice in Russia, Germany and Poland.
It is also helpful to be aware that if you have direct Irish ancestry (parents or grandparents) you can apply for an Irish passport. This would allow you to remain an EU national and could make things much easier when it comes to applying for teaching jobs in Europe.
Teaching in Europe on UK military bases
One opportunity you may not have previously considered is teaching in Europe on military bases. The UK has 145 military bases around the world, which means you may be able to secure work on a European base, which will be advertised through the Ministry of Defence, take a look at the full-list of MOD schools.
Families of soldiers will be based here with their children who will require good quality education. It can also serve as an ideal midway point for you to test your suitability of working away from home. The culture shock will not be as stark as working directly in the country and can give you the confidence to feel comfortable working abroad in future roles.