While teaching in Abu Dhabi will allow you to expand your career and enjoy the many benefits offered by the country, it's important to do your research before making such a big change. From private tutoring through to public schools and universities, the education sector is booming and that is great news for teachers of all subjects and experience levels. Ultimately, this means that there is a great demand for teaching jobs in Abu Dhabi.
Here, we will go into more detail about what kind of teaching salary in Abu Dhabi you can expect to receive in the country, along with key information about tax, insurance and everything else you need to understand to see if this is the right career option for you. Use the below links to jump to each section about teaching in Abu Dhabi: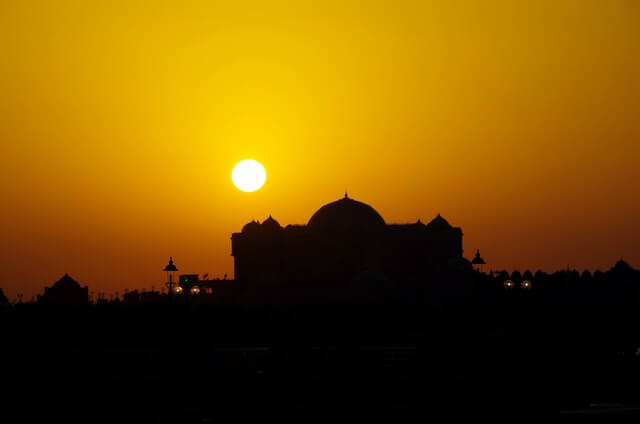 Salary and potential earnings
Abu Dhabi may not be the only country on your list of options right now, so you may want to know how the salary compares to other popular territories around the world for teaching abroad. Our table below offers comparisons with Dubai and neighbouring Qatar, while also showing the wages available in other major teaching hubs:
| | Salary |
| --- | --- |
| Abu Dhabi | 137,137 AED/ £30,000 |
| Qatar | 108,090 QR/£24,000 |
| Thailand | 31,200K / £28,750 |
| Singapore | S$57,868/approx. £32,900 |
| Dubai | 97,861 AED/ £21,500 |
| UK | £26,000 |
Salary ranges will vary from job to job, but the average Abu Dhabi teaching salary sits at £30,000 or around 137,000 AED. Teachers in the UAE are generally well paid compared to other countries. When you add in the lack of tax deductions from your wages, it offers the chance to enjoy a much higher standard of living than many other countries.
The wages in the table above are based on high school salaries, but salary ranges for other types of teaching roles include:
Language schools: $3,000 to $5,000 per month
Colleges: $3,000 to $4,000 per month
Until recently, public tutoring in the UAE was not permitted, but a change in policy allows teachers in public schools (this is not applicable to private school teachers) to sign up the initiative to earn extra money via the Teach for the UAE platform.
Tax system
One of the biggest attractions of teaching in Abu Dhabi is the opportunity to live in a country that does not take any tax from your wages. The United Arab Emirates earns most of its revenue through the oil industry, allowing it to attract overseas workers from the around world. This allows you to make the most of your teaching salary in Abu Dhabi without worrying about losing a large portion of your earnings to the taxman each year.
When renting a property expat tenants are required to pay an extra rental tax of 3% annually. If you are classed as a citizen this is not applicable. You can only become a UAE citizen via naturalisation after living in the country for 30 years continuously while also remaining in employment. If you leave the country and come back later this period resets.
Applying to become a citizen through marriage requires you to revoke any current citizenship you hold as the UAE does not recognise dual citizenship.
Upon first arriving in the UAE you will have to get a residency visa, which the school you are working for will be able to arrange through the GDRFA. This visa will enable you to rent a property and open a bank account, although you will not be permitted to own property. Every 2 years you will be required to renew the visa to remain in the country.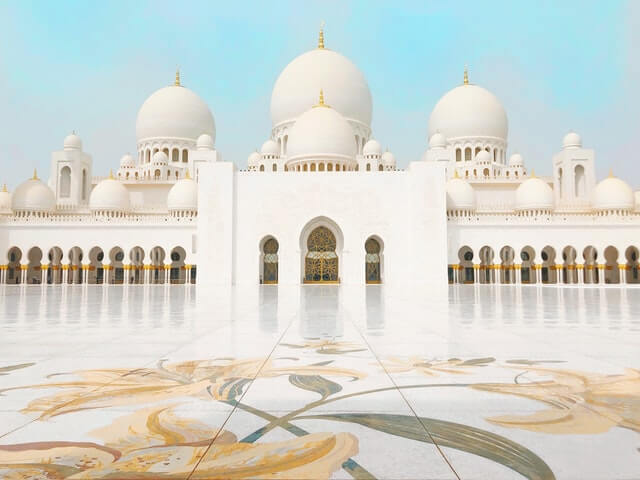 Insurance
Healthcare coverage in Abu Dhabi will be the responsibility of your employers who will typically include healthcare benefits within the job package. Of course, the type of coverage and scheme available will vary from school-to-school and from job-to-job, so be sure to find out the full details of the coverage during the interview process. The package will also provide coverage for family members (1 spouse and 3 children under 18). The Insurance Authority offer a full list of all registered insurance companies that can be used in the country.
Banking for expats
It is common for schools to set up bank accounts for their foreign national employees, so if you are happy with the services it provides and rate charges, you may not need to do any further research on banks in Abu Dhabi. Similar to the UK, setting up a bank account in the Emirates will require you to show a form of ID (passport), visa and an employer letter stating your salary. By law this has to be done in person and not online.
Popular banks in Abu Dhabi include:
Abu Dhabi Commercial Bank
Dubai Islamic Bank
Emirates National Bank of Dubai (NBD)
Mashreq
RAK Bank
You will also find a number of international banks in Abu Dhabi, so if you already have an account with the likes of Barclays, HSBC, Standard Chartered or Citibank you may find it easier to transfer.
Salaries for subjects
While the school you work for and the amount of experience you have to offer will determine the amount of salary on offer, the subject you are teaching also plays a role. Below are the average Abu Dhabi teaching salary figures based on subjects:
| | Salary |
| --- | --- |
| Maths | 135,000 QR/approx. £30,000 |
| English | 152,000 QR/ £33,800 |
| Science | 132,000/ £29,000 |
| ICT | 135,000/ £30,000 |
| History | 147,000/£32,700 |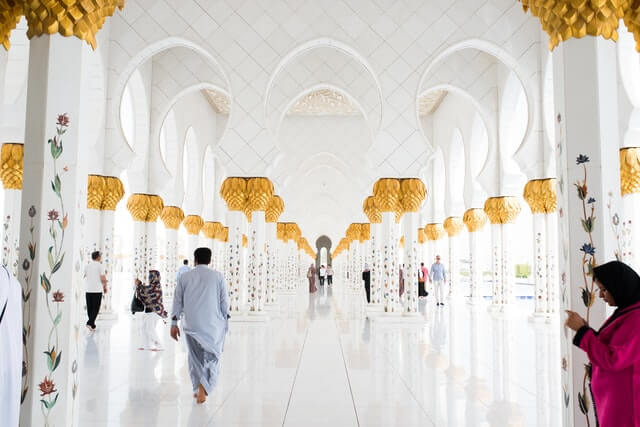 Abu Dhabi teacher benefits
While the tax free status of the UAE is enticing enough on its own there are many other reasons why the Emirate will be appealing to teachers at all stages of their careers. As the UAE continues to become a more globalised country, education remains at the heart of that growth, with new schools, institutions and opportunities appearing all the time.
The climate in Abu Dhabi is fantastic nearly all-year round, with long hot days, blue skies and beaches that offer access to warm seawater on your time off. Much is being invested into making the UAE as a whole an appealing holiday destination, which means there are a growing number of bars, clubs and restaurants to try out away from work. Crime is also very low in Abu Dhabi, so you and your family can feel more secure about your general safety.
Package benefits
When it comes to the benefits offered by the schools themselves, you can generally expect job packages to include:
Airfare coverage for you and the family to return back home once a year
An average working week between 35-40 hours (Sunday to Thursday)
Accommodation allowance to help with rent/furniture costs
Free health insurance packages for the family
Bonuses and performance-based financial incentives