Teaching English Abroad Programs: TEFL Programs & Certification
Teaching English abroad can be one of the most rewarding experiences you'll ever get encounter. Not only will you get the chance to visit some of the most amazing places in the world, but you'll also be earning money by doing something worthwhile. Whether you're looking to teach English in Asia, South America, or perhaps somewhere a bit closer to home - the possibilities are virtually endless.
Although many simply book a ticket and wait until they get to their respective destination before searching for the perfect teaching job, some prefer to have everything organized before they jet-off. As such, there are now heaps of programs that can help you reach your dream of teaching English abroad. Even better, as you're from the UK, you'll have the added bonus of holding one of the strongest passports in the world - subsequently giving seamless access to multiple countries.
With all that being said, to assist you with your endeavours of becoming an English teacher abroad, we've decided to list the best programs currently in the market.
Each program is usually capped to a specific destination and thus, we'll give you some handy tips regarding eligibility, expected earnings and anything else we think you should be made aware of.
Finally, before we get started, the following list is in no particular order. As the English teaching space is so broad, certain programs will appeal to some people more than others.

Jump to:

The English Program in Korea (EPIK) - South Korea
If you're looking for the perfect combination between living standards and potential earnings, then South Korea is one of the best locations to achieve these goals. Not only does the country have one of the strongest economies on the Asian continent, but the demand for English is super high.
This has subsequently resulted in a English teaching industry that has really taken taken off in recent years. In fact, although this will vary depending on the type of class you are teaching, as well as the specific school or centre in question, the average take-home salary for native English teachers in South Korea is £1,400 per month.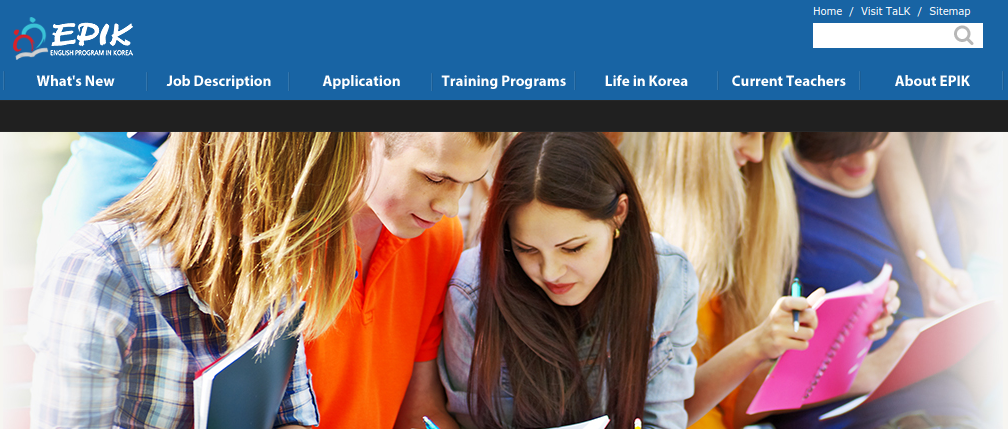 If you think this is something that takes your fancy, one of the leading English abroad programs for South Korea is that of EPIC. Before we unravel the EPIC program in more detail, let's take a look at who is eligible.
As is to be expected, you'll need to be a native English speaker from Australia, Canada, Ireland, New Zealand, the United Kingdom, the United States, or South Africa., and hold at least a Bachelor's degree from one of the aforementioned nations.
When it comes to your duties in the EPIK program, you'll either be taking English classes yourself, or assisting a Korean teacher. Moreover, the institution that you teach in will vary, although this is usually in a school, training centre, or office of education.
In terms of pay, the EPIK program utilizes a pay scale, which is based on academic and TEFL qualifications, teaching experience, the city that you teach in, and how long you've been on the program. Although you can view the full EPIK pay scale here, remuneration starts at 1.8 million Won (about £1,200) per month, all the way up to 2.7 million won (about £1,800).
Take note, if you do go through the EPIK program, you'll be expected to work a full schedule of 8 hours per day, 5 days per week. As such, although the pay is rather competitive, this does come at the expense of working a standard week of 40 hours.
The Explore Program China
If you're looking to explore the fascinating nation of China, then why not consider teaching English there too? The demand for native English teachers has gone through the roof of late, not least because the Chinese government are looking to expand their exposure to globalization.
As such, school children from as young as 3 years old are exposed to the English language, meaning there are ample opportunities if you're a native English speaker. Furthermore, China is less strict with respect to eligibility in comparison to other nations such as South Korea or Japan.
If you are interested in chasing the Chinese dream, then you might want to consider the Explore Program China.
In order to get on the program, you'll need to be a native English speaker, and at a minimum, hold at least a Bachelor's degree, although this can be in any discipline. Even better, there is no requirement to possess a TEFL related certificate, nor are you required to have any prior teaching experience.
However, it's still worthwhile obtaining a TEFL certificate as in the long run this will present greater teaching opportunities and essentially, give you more choice when it comes to applying for jobs.
Nevertheless, the program presents a range of benefits for those that like to have everything in place before they leave. This includes a monthly living allowance of 5,000 RMB (around £570), and free accommodation for the duration of your time in China.
Moreover, you'll get a 2,000 RMB (aout £227) flight bonus if you complete the program, which amounts to approximately 5 months. On top of this, the program also provides teacher's with an airport meet and greet, visa guidance, help setting up a bank account and even a welcome tour.
In terms of where you'll be teaching, the vast majority of opportunities are in public schools, so you'll mainly be teaching students aged between 4-16 years old. Don't forget, you'll also have the opportunity to teach additional classes in either a one-on-one remit or via an English centre. This is especially helpful considering that the monthly salary is somewhat low.
The Japan Exchange and Teaching Program (JET) - Japan
One of the most popular choices for those teaching English abroad for the very first time is Japan. From the city lights of Tokyo to the surrounding areas of Mount Fuji - The Land of the Rising Sun offers something for everyone.
As Japan is home to some of the largest transnational institutions in the world, there is a really strong desire to learn English. This means that your skills as a formidable native English teacher are also in great demand, and thus, many opportunities are in existence.
However, supply is also on the rise, leading the Japanese government to place quotas on the number of foreign TEFL teachers that can come to the country each year. This quota is directly managed via the Japan Exchange and Teaching Program (JET), which we'll explain in more detail below.
First and foremost, the JET Program only takes a new set of TEFL teachers once per year, with the next application process starting in October 2019. If you're from the UK, then you'll be applying for the Assistant Language Teachers (ALTs) position.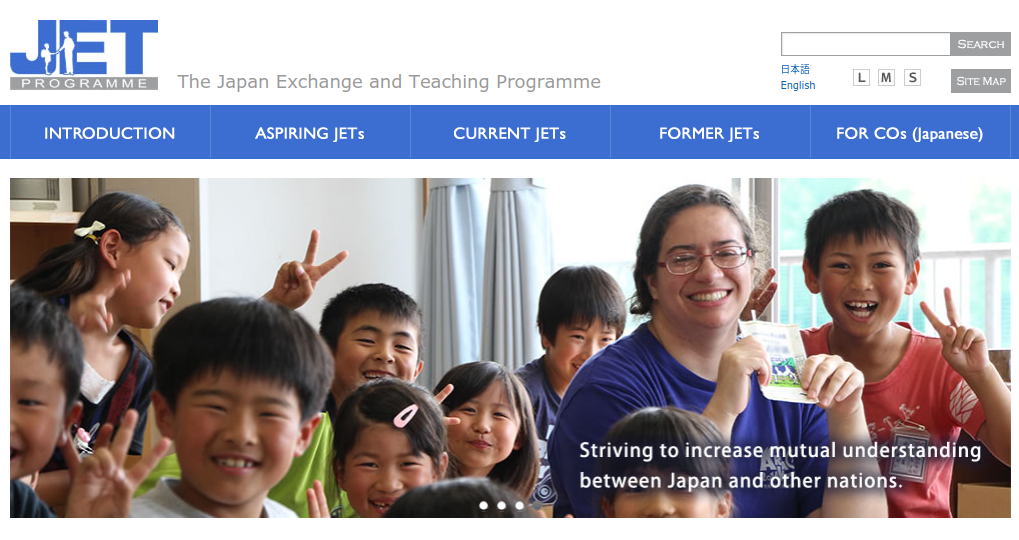 As the name suggests, ALTs are required to assist Japanese teachers across both public and private schools throughout Japan. As such, you won't be required to lead classes on your own. What you will need to do is assist in class preparation, participate in extracurricular activities with students, as well as other relevant duties.
In terms of eligibility, you will need to be in possession of at least a Bachelor's degree, or be expecting one before your departure date. This means that if you are in your final year of university, you shouldn't have any issues applying.
Moreover, you'll also need to have a TEFL certificate of some sort. While standard TEFL certificates are eligible, as there is a limit to the number of students that can partake in the program each year, holding a more prestigious qualification such as the CELTA could give you a stronger chance of success.
When it comes to your monthly salary, the JET program pays in the region of 3.36 million YEN per year, which at the time of writing amounts to approximately £22,000. This increases incrementally if you stay on the program after your first year has concluded, up to a maximum of 3.9 million YEN (about £26,000).
Although this might sound like a lot of money for a TEFL job, just remember that Japan has one of the highest costs of living in the world. Moreover, although the JET program will assist you in finding accomodation, you'll need to cover the costs yourself.
CIEE Teach Abroad - Flexible
If you're looking for a teaching English abroad program that gives you more flexibility, as opposed to focusing on a single nation, then we would suggest taking a closer look at the CIEE Teach Abroad program.
The program in question gives you the choice of 10 different countries across multiple continents, including Chile, China, Czech Republic, Hungary, Morocco, Portugal, South Korea, Spain, Thailand, and Vietnam. In the vast majority of cases, on top of being a native English speaker, the CIEE program stipulates that you'll need to have at least a Bachelor's degree.
It is also states that certain programs may require a degree related to English, however this is on a case-by-case basis. Moreover, most of the programs offered do not require any prior teaching experience, which is an added bonus.
In order to view the specific details of each of the programs offered by CIEE, you'll need to take a look through their website. However, to give you an idea, the Chile program offers a monthly salary of aout £600 per month, and lasts for a duration of 10 months.
However, the fees charged by CIEE are quite expensive in comparison to other providers. The aforementioned Chile program costs about £2,200, which only includes accomodation for your first month. On the other hand, you are guaranteed a job, and the fee includes the CIEE 150-hour TEFL certification course.
Maximo Nivel - Costa Rica, Guatemala, and Peru
If you've got an appetite for the Latin American lifestyle, then the Maximo Nivel program can arrange English teaching jobs in Costa Rica, Guatemala, and Peru. The company were founded back in 2003, which makes them one of the more established teaching English abroad programs.
In terms of eligibility, Maximo state that a Bachelor's Degree is strongly preferred, however they also say that you still have a chance of getting on the program without it. You'll also need a TEFL certificate, although you can bypass this requirement if you have at least 3 years of teaching experience.

Regardless of where you decide to teach, you'll likely be teaching at K-12 schools. This means that your classes can consist of kids, teens, university students or even business professionals.
In terms of pay, you'll only get between £530-£600 per month, and you'll need to work between 30-35 hours per week. This is somewhat low, however the cost of living is ultra-cheap across the three countries in question.
Fees are fairly competitive, with programs costing £1,070, £1,225 and £1,300 for Guatemala, Peru and Costa Rica, respectively. However, although Maximo Nivel can arrange accomodation for you, their housing rates are actually a bit expensive. For example, 4 weeks in a host family's home amounts to about £620, which is more than your monthly salary.
The Language House TEFL — Czech Republic
If you're looking for something a bit closer to home, then there are some amazing teaching opportunities in the Czech Republic. Firstly, the Language House program gives you a choice regarding the city that you teach in.
Although Prague is the most popular choice for those looking to teach English abroad, other Czech cities such as Brno, Plzeň and České Budějovice should also be considered. Generally speaking, as smaller cities have less access to native English teachers, salaries are often higher, and the cost of living is cheaper.
In order to enroll, you'll need to pay £1,225, which guarantees a job for life with the Language House. On top of this, the fee will get you an accredited TEFL certificate, all required teaching materials, 6 hours of Czech language lessons, and a guided tour in your city of choice.
The great thing about this particular program is that a university degree is not required. Furthermore, you'll get to choose whether you want to teach children, adults or a combination of the two. In terms of pay, you'll be looking at around £11 per hour, which is more than enough when you factor in the low cost of living.
XploreAsia - Vietnam plus more
An additional teaching English abroad program that is well worth a mention is that of the XploreAsia program. Although the program covers multiple locations in Asia, it is best known for its Vietnam package. For those unaware, Vietnam is now one of the hottest locations to teach English abroad.
Not only is the demand to learn English really high, but supply levels are still super low. What this means for you as a TEFL teacher is that you'll be able to command a good level of income. At the time of writing, average salaries amount of around £15 per hour.
In order to get this rate, you'll need to be a native English speaker, and in some cases, hold a Bachelor's degree. Although must schools request that the teacher holds a TEFL certificate, this is rarely asked for. Furthermore, there is rarely any requirement to have any teaching experience.
If you decide to visit Vietnam via the XploreAsia program, you'll need to contact them directly to enquire about fees.
The program itself gives you the full 360 degree package, including a guaranteed job, airport pickup, visa support and even a 120 hour TESOL course, which you can actually take in-class in Ho Chi Minh or Hanoi.


i-to-i TEFL - Spain plus more
The i-to-i TEFL program offers teaching abroad opportunities in multiple countries. This includes Thailand, Cambodia, Vietnam and China. However, one of the most notable locations that the program offers is Spain.
The reason for this is that you have the opportunity to combine learning and teaching. Regarding the former, you'll engage in a 120 hour online TEFL course with the provider, before jetting off to Spain to teach English to students. The Spain program lasts for a period of 9 months, which essentially covers the Spanish school year.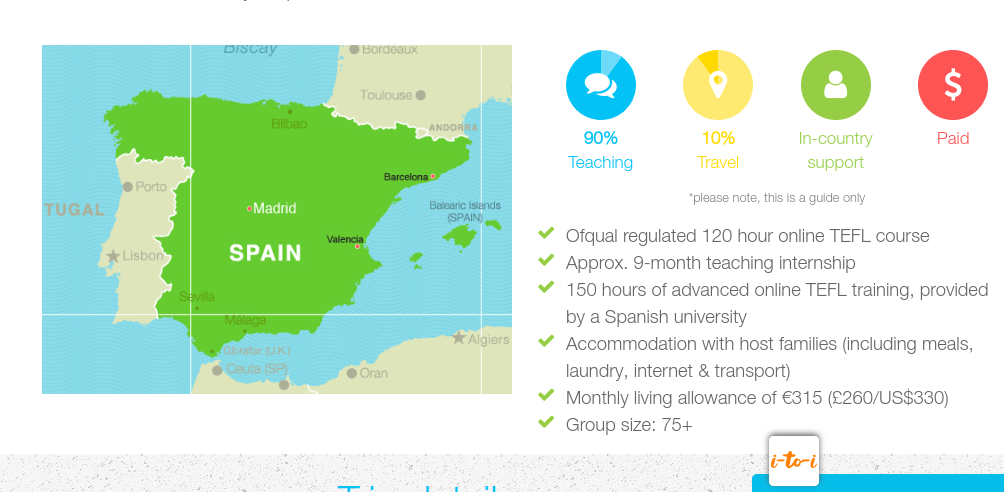 If you go though i-to-i, you'll guarantee yourself a teaching job, which pays a monthly living allowance of £260. Although is is very low, the program does give you free accomodation with a host family, which includes meals, laundry, internet and transport.
In terms of working hours, you'll be expected to teach around 25 hours per week, which should give you enough time to explore what Spain has to offer.
To enroll on to the Spain TEFL program, you'll pay about £640 all-in. This doesn't include flights or a police check, so you'll need to arrange and pay for these yourself.
Finally, in terms of eligibility, you don't need a degree, nor do you need any prior teaching experience. However, you do need to be a native English speaker, be aged between 20-30 and be in receipt of A Levels.


Entrust TEFL - Thailand
If you're looking for a combined package that will allow you to obtain your TEFL certificate, and guarantee a job in Thailand, then it might be worth considering the Entrust TEFL program. The program is now in its 17th year of operation, and as such, boasts an excellent track record in the teaching English abroad sector.
The program costs a total of about £1,700, however this is somewhat reasonable when you consider what's included. Firstly, you'll get to undertake 140 hours of in-class TEFL training, which can be in either Krabi or Chiang mai.
On top of this, you'll get a TEFL teaching starter pack, course books and study materials, an airport pick-up, visa support and a jungle excursion! Moreover, you'll also get 40 hours of Thai language lessons.
However, the most important aspect to the Entrust TEFL program is that they will guarantee that you'll have a teaching job in Thailand upon completing your in-class course.
In terms of how much you can earn teaching English in Thailand, there is actually quite a disparity. This will depend on a plethora of factors, such as your experiences, qualifications, location and the type of class setting. At the bottom end of the spectrum, teaching in a public school will likely yield around £700 per month.
On the other hand, if you're able to land a top job at a private bilingual school, then this will go up to surplus of £1,900 per month. However, the top paying TEFL jobs in Thailand generally require a prestige teaching qualification such as the CELTA.
Teaching English abroad programs: The verdict?
If you've read our guide from start to finish, you should now have a really good idea what to expect when using a teaching English abroad program. As you've no doubt noticed, each program varies quite considerably. While some programs such as JET in Japan are in place to get you a teaching job only, others provide the full 360 degree service. Although this comes at a cost, you'll have absolutely everything in place before you depart the UK.
Furthermore, it is also hoped that you've considered the cost of living in each of the nations that have taken your fancy. For example, although South Korea pays native English teachers an average starting salary of around £1,200 per month, you need to remember that the cost of living is much higher than the UK.
At the other end of spectrum, although certain countries like Costa Rica pay lower wages, the cost of living is super cheap.
Ultimately, whichever option you go for, it is important that you perform lots of independent research in to the country you decide on. This should cover the general teaching conditions, how many hours you'll be expected to work and if accommodation is provided - whether you will be required to share with other teachers.

Browse our latest TEFL jobs or Teaching Jobs Abroad for the latest opportunities. You can search by subject or location, including popular locations such as Dubai, China and Singapore.