Anyone looking for a change in their career should take the time to look at teaching in Abu Dhabi. The UAE as a whole is undergoing a major transformation and with so much investment being put into the education system Abu Dhabi is one of the country's prime destinations for teachers of all levels, especially for those looking for TEFL jobs. If you want to teach in Abu Dhabi, we explain more about what to expect when working there. Please use the following links to get specific information about the various teaching requirements for Abu Dhabi.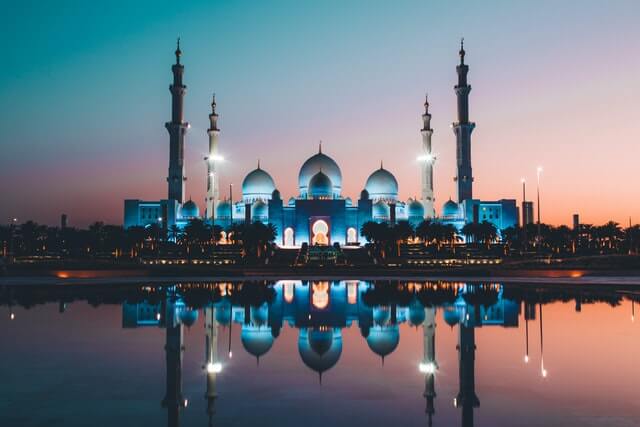 Qualifications
Each school in Abu Dhabi will have their own criteria when it comes to the qualifications needed to secure a role. For secondary schools it is likely they will expect you to have a degree in the subject you are applying to teach, along with either a PGCE or BEd.
Schools and education institutions in the Emirate are generally stricter than others in the country, so unless you meet all the requirements for a particular role, your application may not be considered. Teachers are generally expected to be of a high standard which is also often reflected in the generous salaries on offer.
In order to teach in Abu Dhabi (and the country as a whole) you will need a teaching licence before starting work. Existing CPD can be used to reach the desired level set by the Teacher and Education Leadership Standards (TELS), even if this is done outside of the country. New teachers can also work towards this once they start work with support provided by their school.
Legal documentation
You will need a visa to work in Abu Dhabi, which is usually taken care of by the school on your behalf, be sure to check with your employer beforehand. Applying for a visa also requires you to undergo blood tests for HIV and hepatitis, along with fingerprinting and a tuberculosis x-ray. This process generally takes about two weeks in order to be completed successfully.
Be sure to have your original teaching certificates in order before arriving in Abu Dhabi. This can be done online, with costs ranging between £100-£200, depending on the number of documents you need to acquire.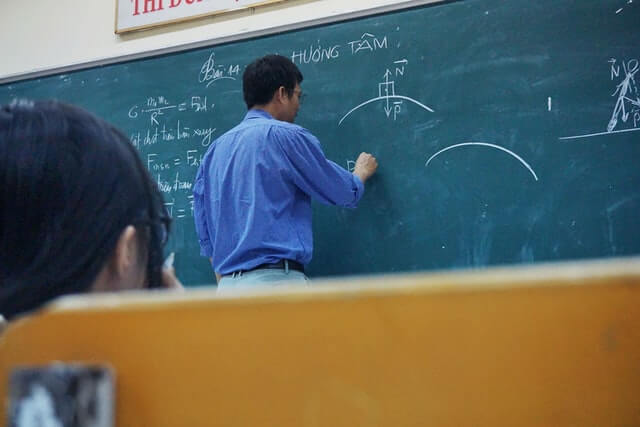 Teaching expectations
The average working week for a teacher in Abu Dhabi can range anywhere between 35-40 hours a week, covering Sunday through to Thursday. Friday is the Holy Day in the UAE, with businesses of all kinds remaining closed.
The UAE is an Islamic country which means working days could change during any religious holiday periods. Non-Muslims will not be expected to observe the fasting or prayer rituals (although they must respect others doing so) of this period, but you may also be required to work normal hours compared to those doing shorter days while fasting.
Hiring process expectations
When applying for a role you must be careful to put yourself forward for one suitable to your skillset. The Abu Dhabi Department of Education and Knowledge (ADEK) put each level of school under 'Cycles' as below:
Cycle 1: Grade 1-5 Cycle 2: Grade 6-9 Cycle 3: Grade 10-12
It's important to be aware of the above to ensure you apply for the right roles that fit your experience. The hiring process is likely to involve a number of different stages, typically starting with a Skype/Zoom interview in the first instance. If you are successful at progressing to the next stage and selected for a final stage interview, this is likely to require you to travel to Abu Dhabi to carry out the interview in person.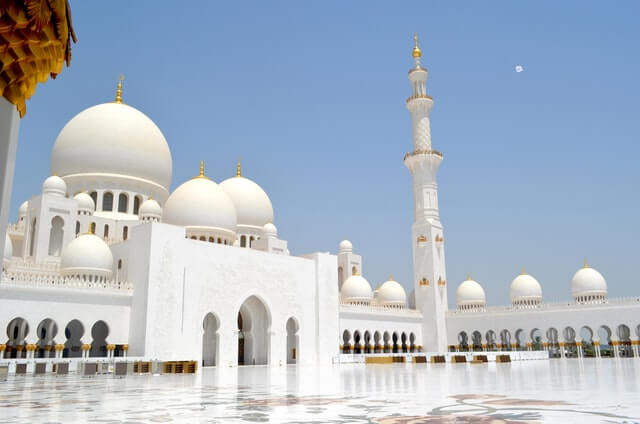 Local laws and customs
When visiting or working in any new country you should remain observant of local laws and customs while you are there. While teaching in Abu Dhabi you will find some large cultural differences to life in the UK. You should be particularly aware during the holy month of Ramadan if visiting any religious areas of the country to ensure your actions do not cause offence, which can happen accidentally. It could even lead to fines or legal action if deemed serious enough, so it is important to understand the local laws and customs.
The start of Ramadan begins according to either the local physical sighting of the moon, or a calculated time of the new moon. This means it changes each year, so check the dates before you arrive.
Use of illegal drugs are strictly prohibited in the UAE. There are strong penalties for anyone caught in possession of any kind of illegal substance. Non-Muslim residents can obtain an alcohol licence to consume liquor at home or at licensed venues, although these are only valid in the Emirate they were issued in.
In terms of dress code, women are asked to dress 'modestly' in public spaces. This means the tops of legs and arms should be covered and underwear not visible. Swimming attire is allowed at swimming pools and beaches. Cross-dressing is against the law in UAE.
You should refrain from public displays of affection, such as kissing or even hugging. Some people have been arrested for kissing out in public. Swearing and rude gestures are viewed as obscene and could even lead to jail or deportation.
Sex outside of marriage is against the law, even if you already have an existing relationship outside of the country. If the authorities believe this is occurring, it could lead to a fine/imprisonment or even deportation. This extends into becoming pregnant outside of marriage, this could lead to the same sort of punishment – during ante-natal checks doctors could even ask for proof of marriage. You also cannot share the same accommodation with someone of the opposite sex who you are not married to.
Gay sex is also classified as illegal in the UAE, while same-sex marriages are not recognised by law. Anyone from the LGBTQ+ community thinking of working in the country should be aware of their rights before travelling to the country.